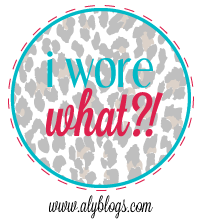 So I'm finally getting my pictures posted for the link-up with
Aly
and you are in for a treat.

So, I'm throwing my sister, Rachel, under the bus with these pictures but we are just so fabulous, I don't think she'll mind too much. The first one is from our trip to New Orleans circa 1984. Loving my sweet white shorts pulled all the way up and my cute mullet parted down the middle. The next one is when I was about 13. Totally rocking the sideways hat and white Keds.

My senior picture
Let's just pause for a moment and admire the awesomeness that is my hair. I really wanted to go for the cute
Josie Bissett
look from Melrose Place, but my naturally wavy hair did not cooperate. And check out my sweet Sally Jessy Raphael glasses. What possessed me to go from contacts to these babies, I will never know.
Are those denim color block shorts, you may be asking yourself. Why yes, yes they are. Oddly enough, I couldn't ever find a shirt that I really liked to go with them. Fortunately, this button down white hoodie does the trick.

Baby doll dress, oversize sweater and Doc Martens. Need I say more?
Hope you enjoyed my little stroll down memory lane and maybe felt that your style choices weren't as bad as you thought, comparatively speaking.