I didn't really have anything for today, so thank you to
Hubby Jack
for giving me content for my post. He has graciously created a blogger award for the women bloggers that he stalks. I, unfortunately, did not make the original cut (I must have been in the bathroom or something), but that will not stop me from asking for a special category all my own. Yeah, I'm special all right.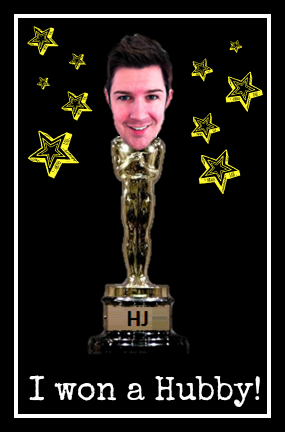 In true procrastinator form, I started Christmas shopping this week. Have I mentioned how much I despise shopping? Thank goodness for
Amazon
and free super saver shipping. I just have a few more presents to buy and then I will be done. Off to Costco and Target I go. I know that the girls are going to get tons of stuff from the family, so I didn't go overboard for them. I think one or two meaningful gifts are way more important than a bunch of shit they don't want or will use. Jason and I decided not to exchange gifts again (we usually don't). We'd rather spend the money on the girls and we'll get ourselves something nice when tax time rolls around. (I'm thinking new tattoos.)
Busy weekend coming up for us and a lot of driving. I'm picking up the girls tomorrow night and then we are driving the 4 hours across Missouri to visit my parents' for the weekend. I absolutely love visiting their house, it is always so warm and inviting. My stepmom likes to cook for three times the amount of people that will be there, though, but damn it is good food. After we come back Sunday night and I drop the older girls off with their dad, we will then head down to Joplin to spend Christmas Eve and day with Jason's family. No rest for the weary, though as we both have to be back to work on Wednesday morning. If you need me, I'll be the comatose one at my desk.
Anyone else doing an ungodly amount of travelling for the holidays?