So, I have been teasing everyone with talks of a giveaway for a while now and I finally got my act together! Be excited! The general consensus was to go with a favorite things theme and since I don't really have a lot of specific favorite products that I use, I decided to go with some of my favorite places and a bonus.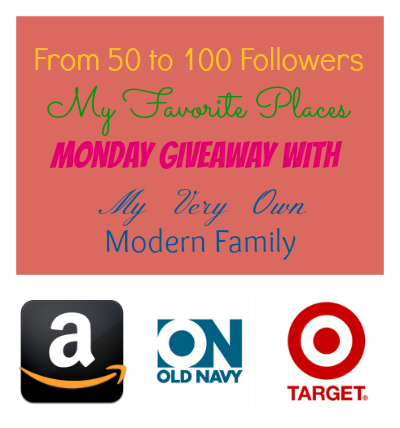 If you win, you will be receiving:
There you have it! I really appreciate all my followers and I wanted to do something extra special for sticking with me and being so patient. Simply follow the instructions on the Rafflecopter. Entries will be accepted until Friday!
a Rafflecopter giveaway